Applications
WATER TREATMENT
Cooling Tower Water Filtration, Agricultural Irrigation, Water Treatment Plants, Ion Exchange Resin Recovery, Well Water Filtration, Pipe Scale Removal, Sand & Algae Removal from Seawater, Cooling Water Filtration, Closed Loop Filtration, Calcium Deposit Removal, etc.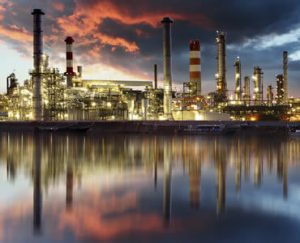 OIL & GAS
Hydraulic Fracturing, Filtration of flow back water,
Oil/Gas Production, Deep Well Injection,
Salt water disposal & reprocess
FOOD AND BEVERAGE
Process Filtration of Beer, Wine, and Spirits, Soft Drinks, Milk, Juice, Starch, Corn Syrup, Edible Oils, Gelatin, Liquid Sugar, etc. Water Reuse Filtration in Fruit & Vegetable Rinsing. Housings and most Bags meet FDA Food Processing Standards.
METAL WORKING
Filtration of Metal Working Fluids, Hydraulic Oil, Foundry Cooling Water & Glycol Loops. High Purity Parts Washing, Precious Metal Recovery, Waste Heavy Metal Recovery, etc.
AUTOMOTIVE
A Myriad of Automotive Assembly applications to include; the Paint Line, Pre-treatment Rinse, Primer, Top Coat, Clear Coat, etc. Parts Cleaning, Heat Transfer Fluids, Drawing Compounds, Lubricants and Metal Working Fluids, to name a few.
Plastics Manufacturing, Molding, Compounding, Dispersions, Polymer Batches, Resins, Coatings, Inks, etc.
PHARMACEUTICALS
Filtration of Saline, Gelatin, Hormones, Vitamin Extracts, Herbal Mixtures, Carbon & Protein Removal. Recovery of Catalysts and Active Ingredients.
CHEMICAL
Filtration of Process Fluids, Acids, Alkali's, Solvents, Polymers, Emulsions & Dispersions. Carbon & Catalyst Recovery. General Polishing of Aqueous Process Fluids.
PAINT AND LACQUER
Removal of Paint Coagulates, Agglomerates, Filtration of Monomer, Filling Lines, Mixing Lines, and Storage Contaminates.
---
THE PROCESS FILTRATION SOLUTION
If your process filtration demands zero fluid loss or recovery of a valuable particulate, Bag Filters are the undisputed industry leader. The Filter Sciences stainless housings can accommodate a wide range of flows and the bags can filter particulate down to 1 micron. All this with no back washing, purging, or loss of the fluid being filtered. Our Filters are the"Zero Discharge Solution".
VALUE ENGINEERED
There is no substitute for stainless steel, when it comes to filtration of water or potentially corrosive fluids. The corrosion resistance and longevity of stainless make it the only long term choice. We should know, we have been in the business for 35 years and have seen lesser quality filters come and go. Our lean manufacturing processes enable us to market these stainless housings at an equivalent or even a better price point then our competitors carbon steel. Give us a chance to earn your business with a Quick Quote.