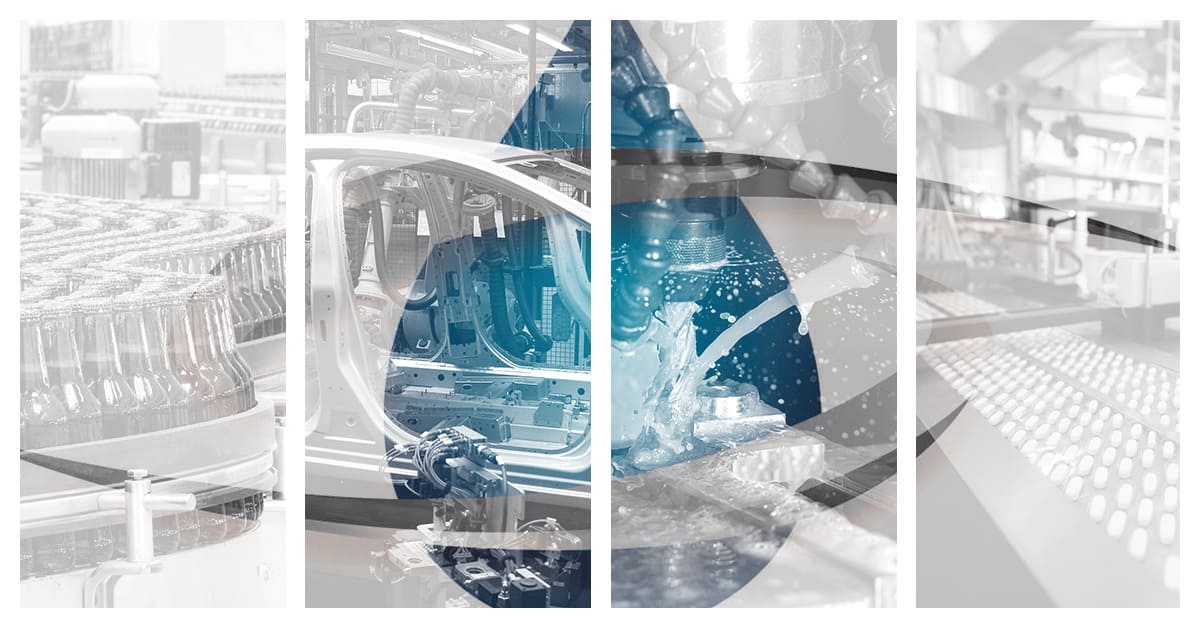 In part one of this series, we began looking into the industries that benefit from our innovative and high-quality filtration pieces including stainless steel bag filter housings and the many types of filter bags that accompany them. In today's post, we'll continue to examine the industries that use bag filtration systems in their everyday operations.
If you too are in an industry that could perhaps benefit from stainless steel filter bag housings and bag filters, read more about the industries that use them. No filter housing project is too big for us — we love customizable pieces and offer them in a small turnaround timeframe.
Filter Housings and Filter Bags: More Of The Industries We Serve
Below is a continuation of part one of the industries we serve, and it's not just water filtration companies!
The Automotive Industry
With the automotive industry comes a whole host of liquids that utilize our products for different types of operations such as paints, top and clear coats, lubricants, drawing compounds, heat transfer fluids, fluids for metal working, etc. Not only is it important for paints and other lacquers to go on smoothly for the aesthetics, but it plays a crucial part in how they function.
The Metalworking Industry
Our products seamlessly help to filter a variety of metalworking fluids, hydraulic oil, foundry water and glycol loops, and waste heavy and precious metal recovery. Water filtration is also relied upon as a means to collect suspended solids, metal hydroxides, and oily substances.  
The Food and Beverage Industry
It's important to standardize the way processed foods and beverages are handled, to avoid contamination and debris in the products we consume. Our stainless steel housings and most of our filter bags are FDA compliant and can process wine, beer, and other liquor, in addition to soda, juice, milk, food-safe oils, gelatin, etc. Our water filtration products are also available for the reuse of water in vegetable and fruit rinsing.   
The Hydraulic Fracturing Industry
To properly dispose of produced water, or what the industry refers to as "saltwater," oil well water requires that grit and sand are removed to protect the seals of the high-pressure removal pumps. This filtration is done through bag filtration generally around a flow rate of 125 GPM with particles 50 microns and up being removed before the water enters the pipeline for its disposal to a saltwater removal site.
The water from fracking production also requires filtering to remove unwanted solids that may interfere with the fracking process and filter particles down to 10 microns.   
The Water Treatment Industry
There are countless functions for filter housings and filter bags in industrial water filtration systems including:
Agricultural irrigation

Cooling tower water filtration

Water treatment plants

Ion exchange resin recovery

Well water filtration

Pipe scale removal

Cooling water filtration

Calcium deposit removal

Closed loop filtration

Algae and sand removal from saltwater
What are the demands of your industry?
Do you work in an industry that requires a fluid loss of zero or need to recover a very specific particle? At Filter Sciences, we are leaders in both filter bags of all materials and stainless steel housings. We can accommodate any flow requirement and create customizable housing units for this purpose, in addition to being able to filter the smallest of particulates all the way down to one micron. This is all accomplished with zero backwash, loss of fluid, or purging.
At Filter Sciences, we've seen our industry grow and expand in the 35 years we've been in business, which is why there is great thought and detail behind each piece we create for production. Stainless steel is the perfect material for filtering not only water but potentially corrosive liquids, because of its corrosive resistance and durability.
Our filter bags are available in a variety of materials such as nylon, polyester, and carbon-lined to complement every industry we serve and understand that each business has a unique need and filter requirement. Work with our knowledgeable engineers who will walk through your filtration requirements to come up with a solution in how to implement our equipment.   
For more information about how we can help you achieve filtration success in your industry or for a custom quote, reach out and connect with us today!